Today, SAP announced the release of Hybris Commerce 6.5. This release includes customer experience enhancements and backoffice manageability improvements. Overall, Hybris Commerce 6.5 is packed with enough new features that any new or existing Hybris client should consider implementing. There's one particular feature within the Hybris 6.5 Order Management area that caught my attention. A feature I have implemented on several client engagements, Self Service Return Labels. I've been patiently waiting for a Self Service Return Label OOTB offering from Hybris for a while now. Let's review this new feature in detail.
With Hybris Commerce 6.5, Storefront customers may download product return shipping labels from the My Returns section within My Account. The Self Service Return Labels feature improves the customer experience since customers may download his or her return shipping labels without contacting the seller's Customer Support.
The following depicts the OOTB Self Service Return Label workflow.
The customer logs into his or her My Account and accesses the My Returns section. The customer clicks on the Return Label to download a return shipping label.

      2. Now, the customer may access the return shipping label.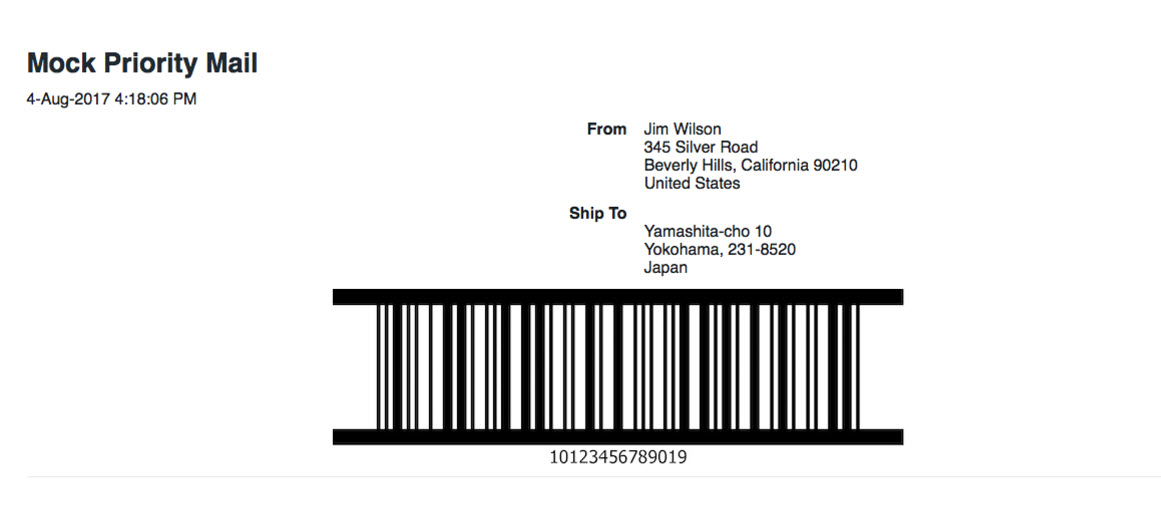 3. The customer prints the return shipping label, and that's it!
Overall, I'm encouraged by the Self Service Return Label feature. I believe Hybris clients will find this new feature worth exploring further.