On December 14, 2017, SAP announced the release of Hybris Commerce 6.6. This release is packed with a number of useful features. In this article, we will focus on the new capabilities in Search and Navigation introduced in SAP Hybris Commerce 6.6.
New Search and Navigation Features Introduced in Hybris Commerce 6.6

Enhanced Search Sxperience with Personalization
In Hybris Commerce 6.6, Backoffice administrators may easily customize the search experience for targeted groups of customers.
In the screenshot below, the Hybris Backoffice administrator created a new Solr Boost rule that boosts the Burton search keyword by 1.40, which will place all Burton products at the top of the search results when an end-user searches for "Burton".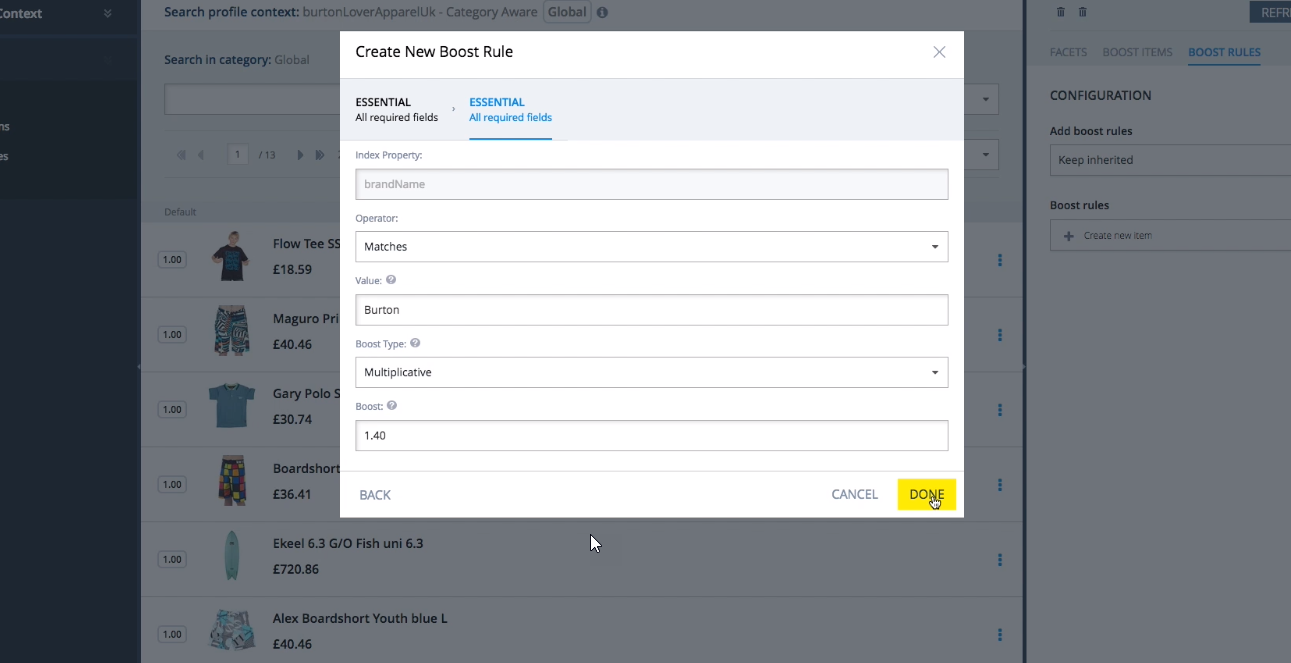 Enhanced Solr Security
Packaged with Hybris Commerce 6.6 is the ability to encrypt data, using SSL, to and from Apache Solr. Hybris 6.6 also offers support for authentication and authorization using the security frameworks of Solr. These security features are enabled by default when using the solrserver extension.
Apache Solr  7.1 upgrade
If you recently migrated to Hybris 6.5, and wish to migrate to Hybris 6.6, you are required to perform a series of steps to properly upgrade from Hybris 6.5 to Hybrs 6.6.
Due to features no longer supported in Solr 7.1,  there are number of modifications required to the schema.xml file.
The defaultOperator and defaultSearchField and were both removed from solrQueryParser, since these settings are no longer supported in Solr 7.1
The maxWarmingSearchers was also removed; no longer used in Solr 7.1
The synonyms filter is placed before the stopwords filter. Not a significant change, but this must be taken into consideration.
The elevation component was disabled in the configuration files.
For more information regarding SAP Hybris Commerce 6.6, please visit https://help.hybris.com/6.6.0/
Thank you for reading!