Hello Everyone!
I recently created an SAP Commerce Business Analyst Simulator to help BAs prepare for  SAP Commerce in the Public Cloud (CCV2) migration projects.
The main genesis behind the game-learning approach is to hopefully make the CCV2 learning process more enjoyable.  During the Simulator, a delivery manager will ask the Business Analyst (you)  ten questions related to migrating to CCV2 from on-premise.  The delivery manager will also provide feedback whether you answered the question correctly or incorrectly.
The UI is a little rough still, but I would appreciate your feedback!
Here's the link to access the Simulator: https://hybrisarchitect.com/simulation.html?courseID=ba-ccv2&language=EN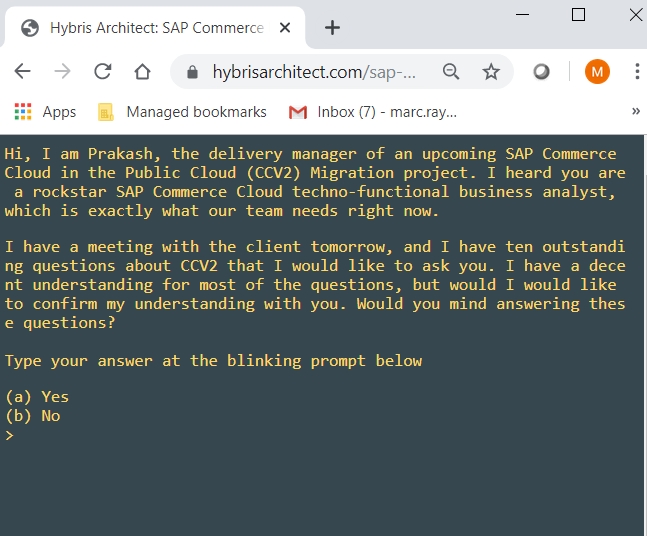 La versión en español también está disponible:
https://hybrisarchitect.com/simulation.html?courseID=ba-ccv2&language=ES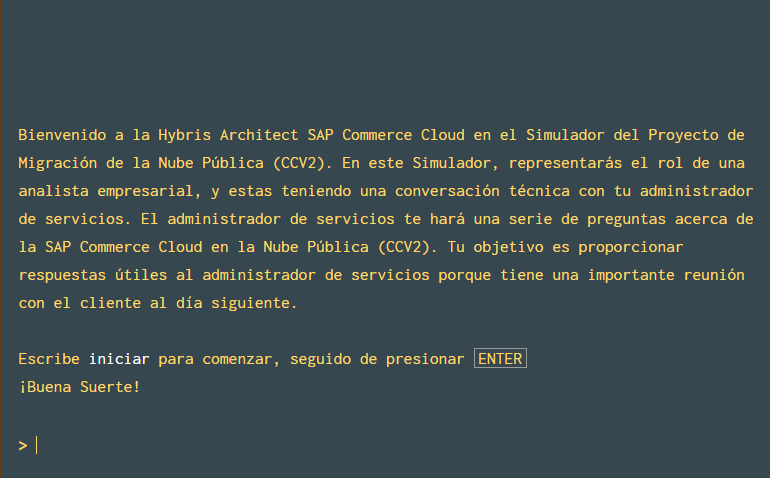 Thank You,
Marc Raygoza
Hybris Architect
info@hybrisarchitect.com