This tutorial will help assist with your SAP Hybris Commerce go-live readiness plan. As you near your go-live date, it's helpful to ensure your Hybris implementation team has properly configured the local.properties file for production usage. This tutorial will help validate that performance, security and configuration best practices have been implemented in your local.properties file.
At the heart of this tutorial is a Groovy script developed to automate the verification of performance, security and configuration best practices for any Hybris Commerce implementation. Normally well-seasoned SAP Hybris Commerce consultants are required to verify proper configuration settings have been established, but after carefully following this tutorial, your team will be able to verify your configuration settings are ready for production.
1.  Download the Hybris Commerce Readiness Assessment from HybrisArchitect.com's Github account. The complete Groovy script can be purchased for $8.00 USD.
Buy Now to Download the Script/Code: 8.00 USD
2. Copy and paste the contents of the hybris-readiness-assessment.groovy script into HAC Scripting Editor (From the main menu: Console -> Scripting Languages).
3. Set your email address, and remove the default email addresses.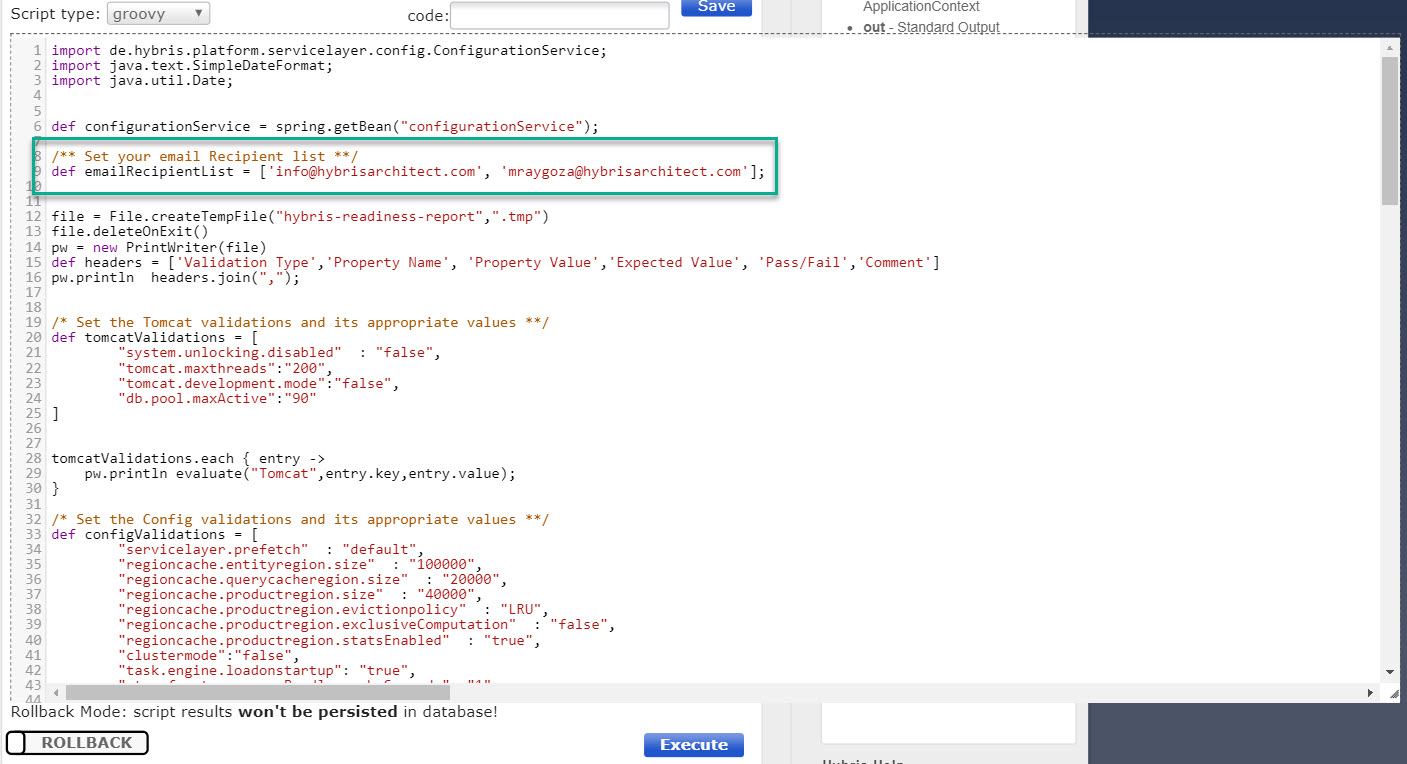 4. Click on Execute. When you click on Execute button the Groovy script will email the readiness report to the email address(es) specified in Step 3.

5. Check your email box for the SAP Readiness Assessment Report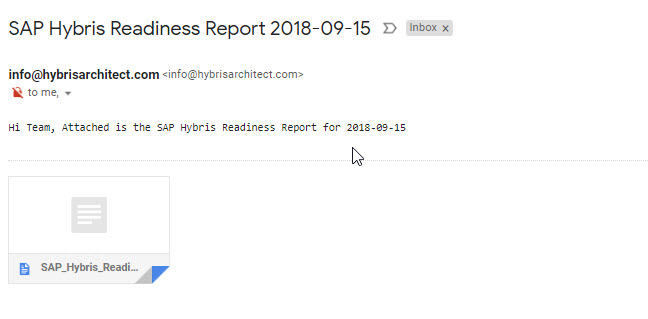 6. Click on the SAP_Hybris_Readiness_Report.csv attachment to open or download the report.

7. Tutorial is done.
In future blog posts, we will review this tutorial in more detail.